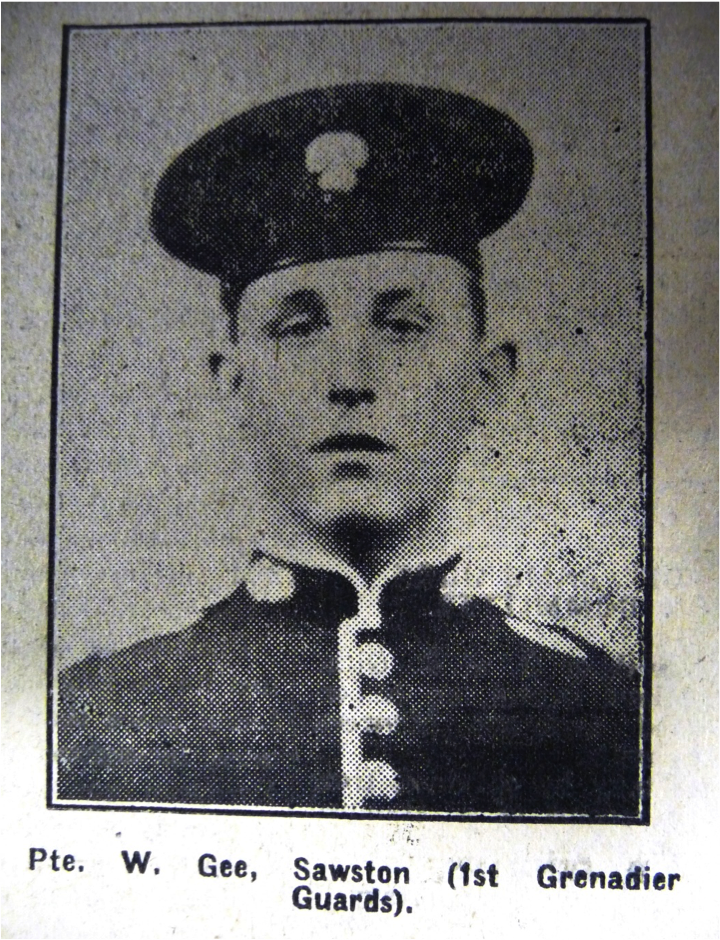 Private William Gee, Service Number 12494
2nd Battalion Grenadier Guards
Died 10th March 1915, aged 28
Le Touret Memorial, Pas de Calais, France, Panel 2, (Reg. MR22)
Son of George and Jessie Gee, of High Street, Sawston
Mrs Jessie Gee has been informed by the War Office her son William of the Grenadier Guards was killed in action between March 10th and the 13th 1915. William joined the army in December 1905 and was transferred to the army reserve on 6th December 1912.
Mobilised on the 5th August 1914, he went to France on the 12th August arriving at Le Havre on the following morning.
Guardsman Gee was sent as a reinforcement to the 2nd Battalion and took part in the Battle of the Marne, the passage of the Aisne and the first Battle of Ypres. The battalion was then placed in reserve, but like all the other units at that time, they were in and out of the front line.
He was killed at Givenchy, Belgium. An old Contemptible, he served with the 4th Guards Brigade, 2nd Division, C. O. Major General C. C. Monro.